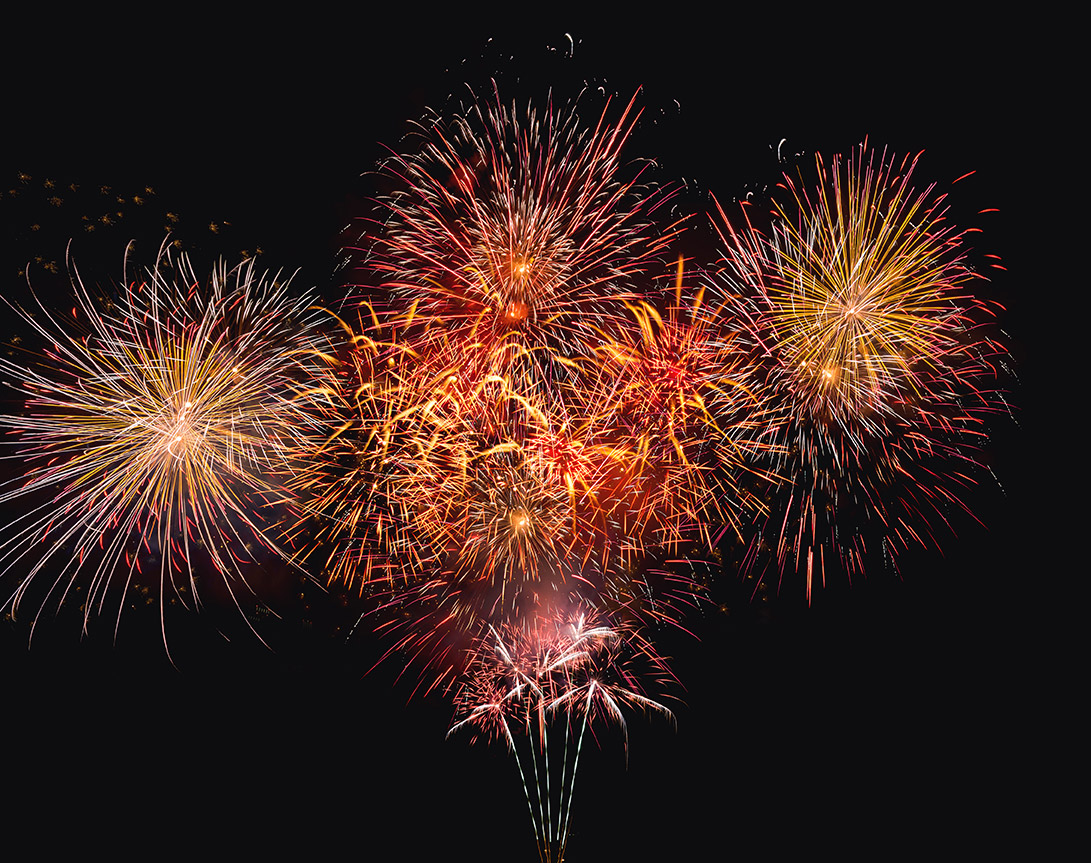 Please join us for our Annual 4th of July Celebration! We look forward to spending the evening with your families on Friday, July 1st to celebrate the holiday with a parade, pony rides, bounce houses, pie eating contest, hot dog eating contest, food trucks, DJ, a cake walk, face painting, candy walk, and other family-fun activities! Fireworks will begin at dusk! Our parade will begin at 5:30pm. Please note - we are combining the two parades. Please participate as a family and decorate your golf cart or anything motorized! Please bring candy to throw out to the kids. Kids are welcome to decorate bikes but please be mindful of the motorized pieces in the parade. Please line up on the corner of 189th Street and George Miller Parkway (the roundabout). Parade route will come down George Miller Parkway and then turn onto Big Elk Parkway. All other activities will start after the Parade! Fireworks will be at dusk.
Date: July 1, 2022
Time: 9:45 PM
Location: Indian Pointe Park
A donation and volunteer sign-up form has been created for those looking to help with the event.
Please sign up here.
We hope you like the small changes we are making to this event. We hope that everyone comes out and celebrates all evening and then stays to watch the fireworks!
Looking forward to the fun evening!
To donate, download our donation form and send your check to Indian Pointe HOA, PO Box 45791, Omaha, NE 68145